10 Products to Help Keep Your Boat Sparkling Clean

We all take pride in maintaining a clean boat, yet not very many of us like doing so. With these products on hand, it will make cleaning your boat less of a hassle and more of a habit!
Lemon Oil – This natural oil is the perfect remedy for keeping your wood not only clean, but protected against any natural elements. Safe to use on any wooden surfaces, this oil dries fast, and leaves a shine that's as good as new. 
Simple Green –  This multi-purpose cleaner is a must have on deck. From bathrooms, to boat seats, It cuts through the toughest of stains, while keeping your boat smelling extra fresh.
Microfiber Cloths – These Machine washable cloths are perfect for drying/cleaning up your boat without leaving any paper-product residue behind.
Deck brush with mop & handle – Although buying this combo may come with a little extra cost, it's well worth it in the long run. Easy to store, set up, and use this deck brush/mop will make cleaning any surfaces a breeze.
Expandable Bucket –  This easy to store bucket is a no brainer. Have it stored almost anywhere, and ready to use when need be.
Vinegar – This all natural product works so many miracles. It's non-toxic, environmentally friendly, and very affordable. Mix a little with water in a spray bottle, and watch the magic happen.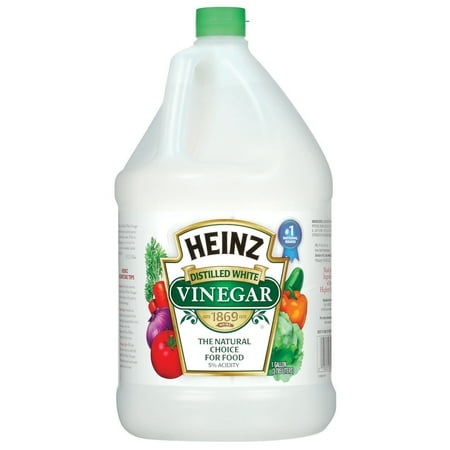 Dry/Wet Vacuum – Were constantly trekking mud, sand, pebbles, and so much more onto the floors of our boats. Be sure to keep a vacuum on hand to minimize the pile-up.
Star Brite Deck Wash – This inexpensive, yet effective concentrate does everything you need it to. From entire exterior washes, to small cleanups, it works wonders and is biodegradable, making it safe for any open waters.
Bleach – Yes, Bleach. With only a few capfuls and a bucket of water, this simple product can have the white on your boat, actually white! Removing sun stains, grease stains, and nearly anything else is remarkably easy with this simple product.
Star Brite Vinyl Shampoo –  The sun's powerful UV rays can take a toll on your boats vinyl seats. With Star Brite's Vinyl Shampoo you can easily restore them to their original condition, while also laying a protective layer to prevent cracking and discoloration in the future.